The opinions of our hosts
SEJOUR du 27/07/2017 au 17/08/2017
Séjour agréable , appartement très agréable et très confortable. Très fonctionnel.
Superbe vue sur Amélie les Bains. Tranquillité et ambiance calme.
Propriétaires très sympas . A Conseiller aux futurs locataires.
Roger Montendre - Aix en Provence
SEJOUR du 27/07/2017 au 17/08/2017
Appartement très confortable avec tout le nécessaire.
(ustensiles de cuisine, literie, TV, lecteur DVD, internet)
Très calme, bel espace de vie . Notre séjour a été bien agréable dans ce lieu.
Céline SOLA - Aix en Provence
SEJOUR du 17/09/2017 au 10/10/2017
Appartement très confortable (literie parfaite, Electro-ménager de qualité,
accès internet...). Calme, espace à vivre agréable. Propriétaires à l'écoute et
disponibles. Sans hésiter, Si nous revenons nous reprendrons cet appartement.
Stella CAUDRY - Le Perreux-sur-Marne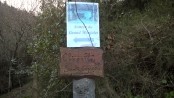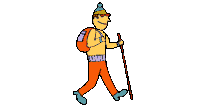 Road to the FORT towards Alzina Rodana.
Go to the place of the thermal baths. Take the stairs to the right of the Roman Baths. At the top of this staircase you will see a sign indicating "Chemin du Fort". Continue straight ahead for a few minutes. You will see an intersection with the sign "Chapel Santa ENGRACIA".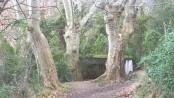 Take a break at this place by going to see the source of the Montjolet straight ahead in front of you at a hundred meters. Admire four superb plane trees. Go back to the previous intersection. Take the direction of the chapel ENGRACIA by the old way of the fort for about ten minutes.
Go up the road until reaching the road of Montalba where there is a small parking. Before continuing on the road, take a short detour to the source of the "MADONE", follow the Santa Engracia chapel sign on the left for about 100 meters. Go back to the parking. Take the road to Montalba on the left.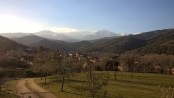 80 meters away take the first path on the right, go down through the forest, pass under the electric pylons and continue your descent through the woods towards Alzina Rodana.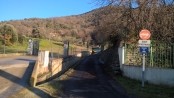 You will end the hike by the way of the impasse of the fort. Very nice view on the Canigou pic.
Turn right onto the street of Teularie to join the D115 at the local notarial office. Back to Amelie.